Daily Download Limit Add-on for WordPress Download Manager Pro will help you to set up download limits for different user roles. And you can control the limit by a specific time period like 1 day, 7 days or any number of days you want and the limit will reset for each user separately based on their role. The clock for each user will start from their first download.
Shortcodes:
[wpdm_user_download_limit] – Shows current user's download limit
[wpdm_user_download_limit remains=1] – Shows current user's remaining download limit
[wpdm_user_download_count] – Shows – Shows current user's download count for current period
[wpdm_download_limit_reset_timer] – Shows count down timer for download limit reset time
Admin Settings: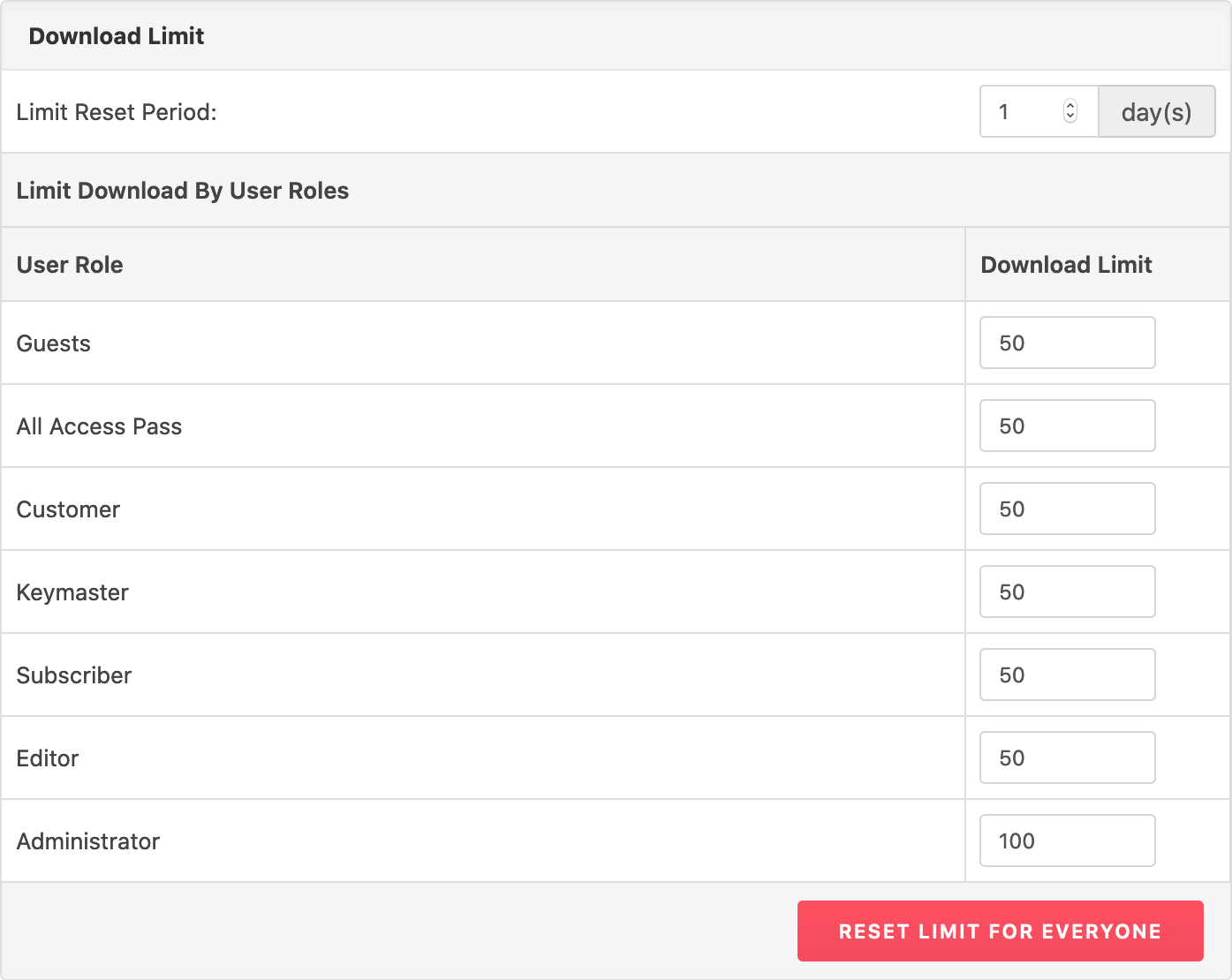 You also can reset download limit for a specific user: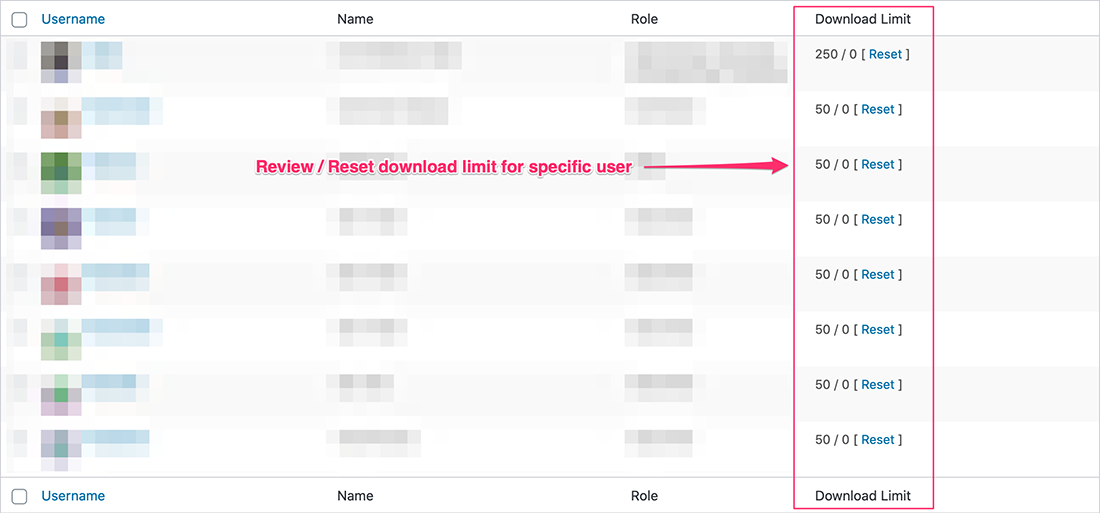 The following plugins also seem to be useful for you:
All price options are billed yearly. You may cancel your subscription at any time.
View terms
Version

2.6.1

File size

3.98 KB

Updated

Jul 11, 2021