Translation Management is a WPML add-on which allows working with a team of translators or translation services. Also, it allows you to translate content designed using the new WordPress Block Editor (Gutenberg project).
Setting up translators
After you activate the Translation Management plugin, WPML will guide you through a quick setup wizard. The wizard will help you choose who will translate your site and which translation editor to use.
You can choose to translate your site with
You and your local translators can even use automatic translation to save lots of time.
Translating your content
Once you're done with the setup, you will see the Translation Dashboard. From here, you can send content for translation.
Translating pages, posts, and custom post types
The Translation Dashboard screen includes sections for content filter, content list, and translation controls.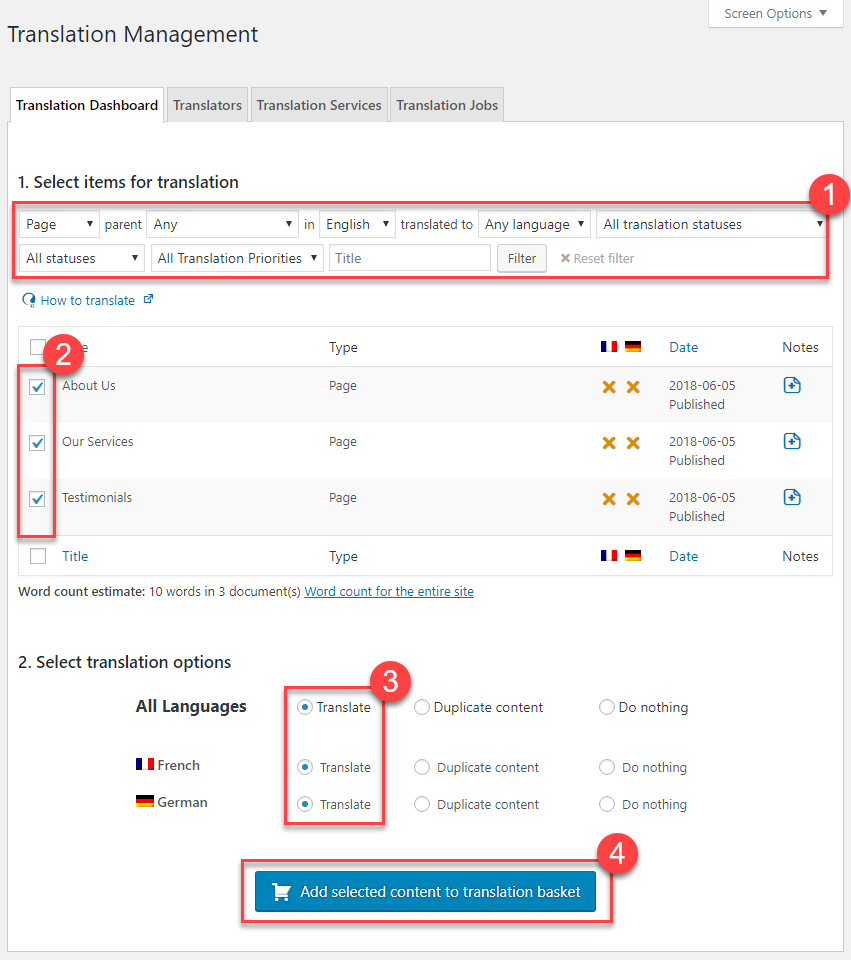 To translate a page, post, or post type:
Use the filter to choose which content to show in the list.
Select content that needs to be translated from the list.
Choose which languages to translate into (or duplicate).
Add to the translation basket.
You can repeat this process several times before actually sending the content for translation. In this way, you can collect content from different parts of the site and send it for translation in one batch.
When you have finished adding content to the basket, click on the Translation Basket tab. This is similar to the checkout step on eCommerce sites.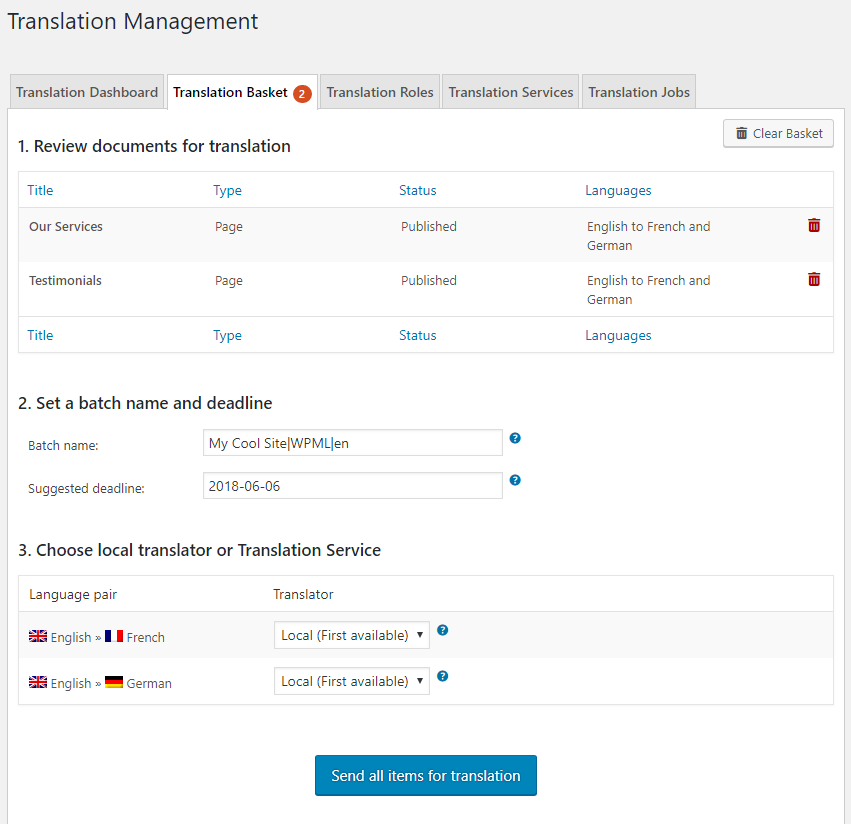 Review the content you are sending for translation, choose who will translate (if a language has several translation options), give the batch a name, set a deadline, and then send for translation.
To get an estimate of how much content you are sending for translation, use the WPML's website word count tool.
Translating Strings
You will usually send content that needs to be translated from the Translation Dashboard. However, sometimes you need to translate texts that do not belong to any specific page. For example, you may need to translate widget titles or the site's tagline.
To do this, use WPML's String Translation.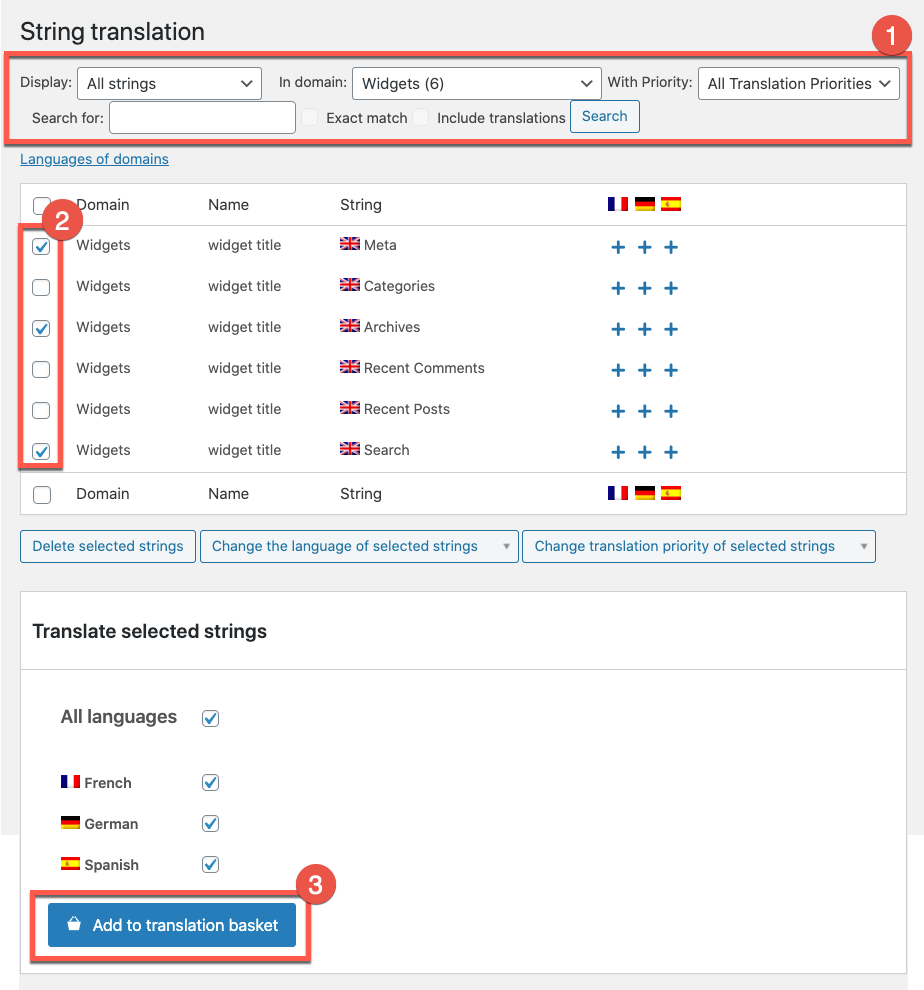 Translating Media
Some of your content will include images and other media. For example, you can have pages with screenshots or attached PDF documents.
Normally, translated content will include the exact same media as the original content. You can use WPML Media Translation add-on to set different media for translations.