While Bookly booking form already has various generic fields, sometimes you might need more information. By default, the form comes with fields like name and contact information, which your client has to fill to make an appointment. Yet, some businesses may need more details for the appointment. In case you need to add some more fields, you have to get the Custom Fields add-on.
Improve Your Customer Experience
By downloading and installing this add-on, you can ask your clients for more details and enhance the customer experience you provide. The extra fields that you include in the form with Custom Fields add-on will appear in the Details section of the appointment booking procedure.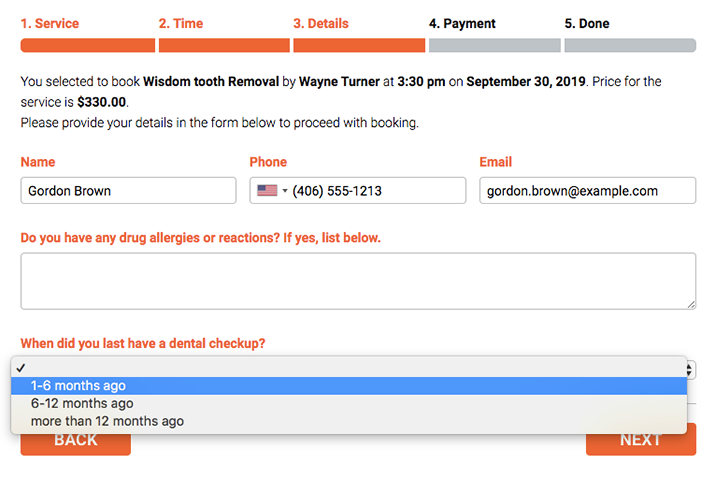 You can create drop-down lists, checkboxes, radio buttons and text entry fields. You can even make it compulsory or optional for your clients to answer a question. Once the client enters the required data, these reservation details are automatically synchronized with your Calendar.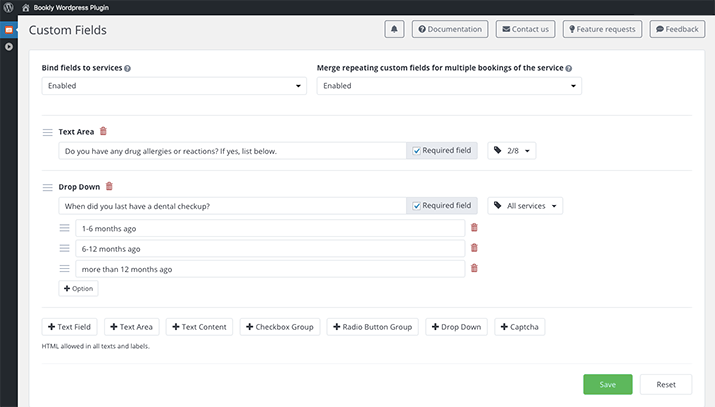 Save Your Time
The Custom Fields add-on reduces the time you would have spent on the phone collecting details from your clients. It provides you with all the data you require to cater to the needs of your clients.
Overall Features and Benefits
Bookly Custom Fields add-on gives you greater control over the details you want your clients to provide while they make bookings. If you hesitate whether you need this add-on, here are some of its features, which would help you make up your mind.
With Custom Field add-on you can create as many fields in your form as you need.
This add-on lets you create different types of questions including text fields, drop-down lists, multiple choices, etc.
You can set the fields as required or optional.
Do you need to ask your clients for details to personalize their services? With Custom Fields add-on for Bookly Pro you can customize your booking form to fit your requirements. If you need help using the Custom Fields add-on you can find more details in our documentation.